Management Conference at Stamford International University
On 7 November 2019, a Stamford International University management conference was held at Stamford's Rama 9 campus. Mr. Guangyu Li, a member of China's National People's Congress and Chairman of Yuhua Education Corporation; Dr. Apitep Saekow, Acting President of Stamford International University, Thailand, and management teams from all departments at the Rama 9 Campus, the Hua Hin Campus, and the Asoke Learning Center attended the meeting.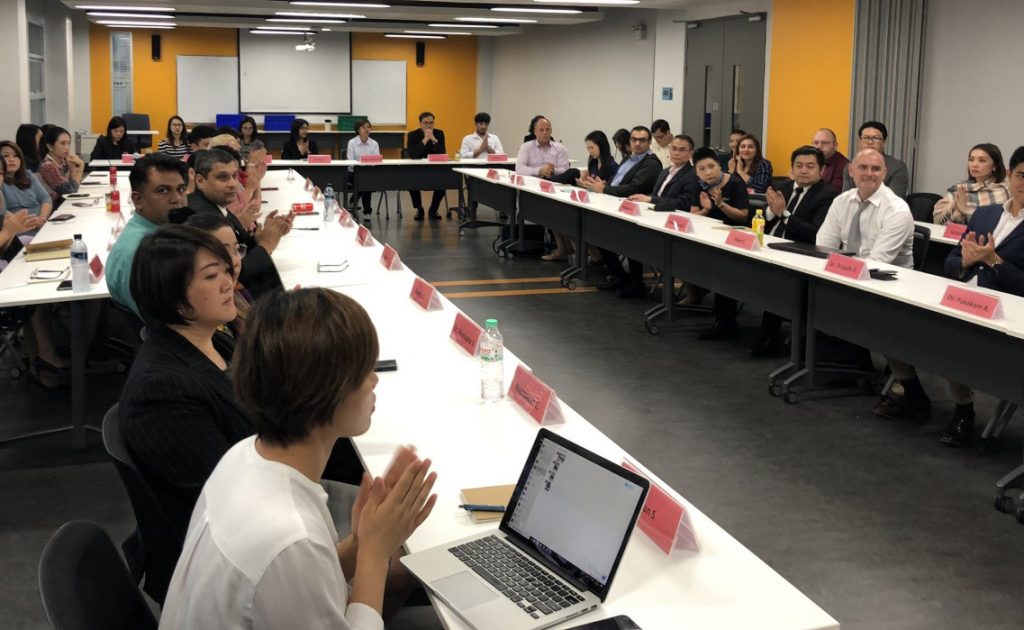 At the meeting, Chairman Li mentioned that he had met with 38 people from STIU management teams in the past 3 days, and among which he had one on one meetings with 30 people. Through the communication with the people he had met, he deeply felt the passion towards STIU and confidence about the university's future from the management team. Combining the issues and suggestions raised by the management team, Chairman Li delivered a keynote speech focused on STIU's positioning, curriculum design, discipline construction, student recruitment and services, and international development.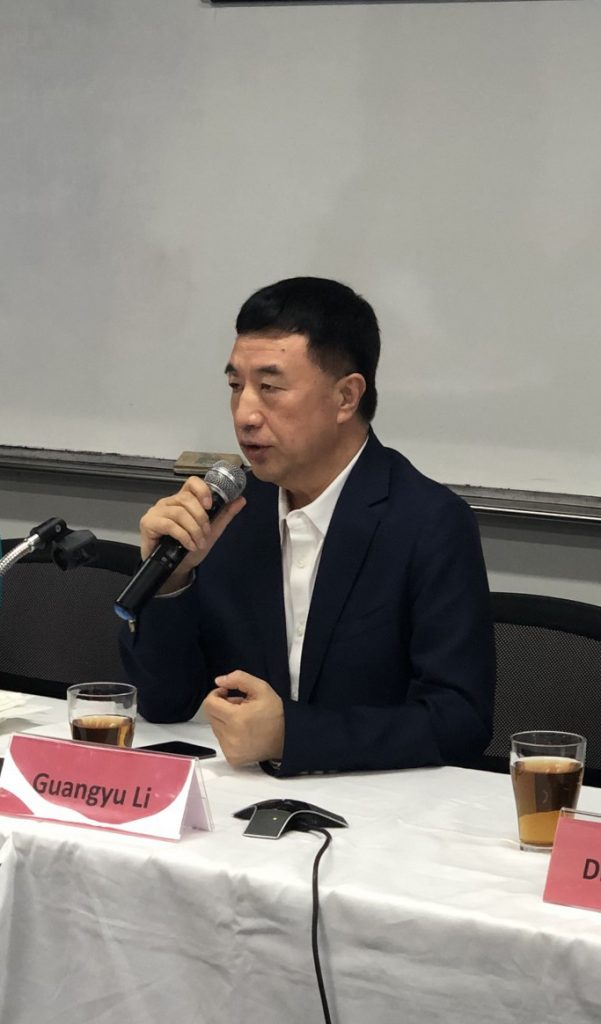 Regarding the positioning of STIU, Chairman Li said "our goal is to run STIU as a comprehensive applied university, with the focus on producing job-ready graduates to meet the demand of the society and industries." Chairman Li further explained that the next step of STIU's development is to support academic research only in the selected disciplines while building STIU as a comprehensive applied university based on our positioning.
 Regarding curriculum design, Chairman Li suggested that on the premise of complying with the regulations set out by the Thai government, faculty from STIU should update our curricula based on the actual level of our students and needs of the industry to provide more practical learning experience to students. In addition, STIU will make full preparations to get approval from the Thai government to offer new programs like doctoral program in Business Administration, postgraduate program in Education and doctoral program in Education.
 Chairman Li emphasized that the good performance from every staff member is highly related to student recruitment. He said that the student recruitment performance is the prerequisite for the university's survival and development. The quality of teaching as well as the care and attention from our staff are all related to the student recruitment performance and the development of STIU. After the students are enrolled, every staff member is responsible for retaining our students.
 Chairman Li put forward new requirements for the current English program to improve our students' English proficiency. He also said that Stamford will further increase the number of faculty members, especially for international faculty. "We hope to see the increase in 3 segments: the total number of both Thai and international faculty members, the ratio of international faculty members, and the teaching quality, to make STIU more international."
 Finally, 2 new appointments were announced by Chairman Li. Dr. William Philip Wall was appointed Assistant President, Asoke Learning Center. Dr. Ake Choonhachatrachai, Associate Dean of Asoke Learning center will assist Dr. William in looking after academic and teaching at Asoke. A new center of student activities and career service will be launched at Rama 9 campus. Dr. Triyuth Promsiri was appointed Director of Student activities and Career service.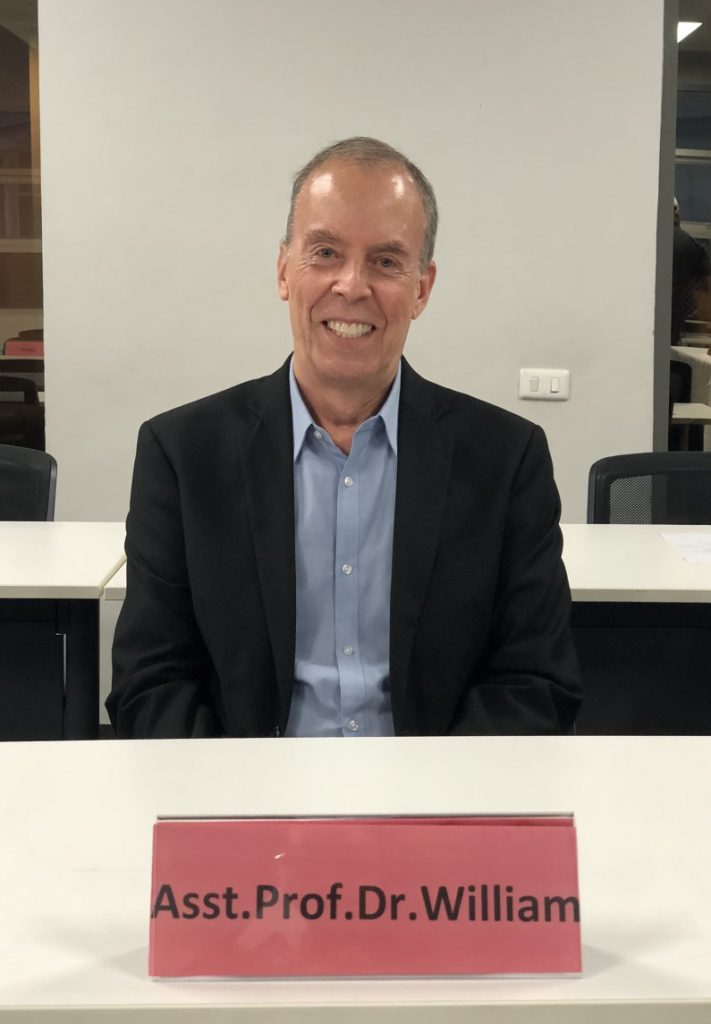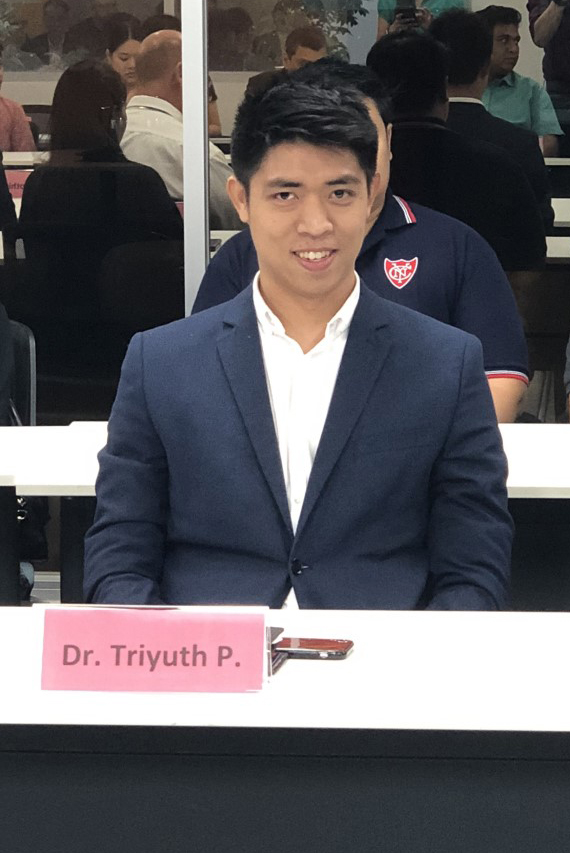 Dr. Apitep, Acting President of STIU mentioned that he will work closely together with all the management team to make STIU become stronger.