Management Conference at Stamford International University
On 7 October 2019, the Stamford International University, Thailand management conference was held at Stamford's Rama 9 campus. Mr. Guangyu Li, a member of China's National People's Congress and Chairman of Yuhua Education Corporation; Ms. Hua Li (Lisa), committee member of the All-China Youth Federation and CEO of Yuhua Education Corporation; Dr. Andrew Scown, President of Stamford International University, Thailand, and management teams from all departments at the Rama 9 Campus, the Huahin Campus, and the Asoke Learning Center attended the meeting.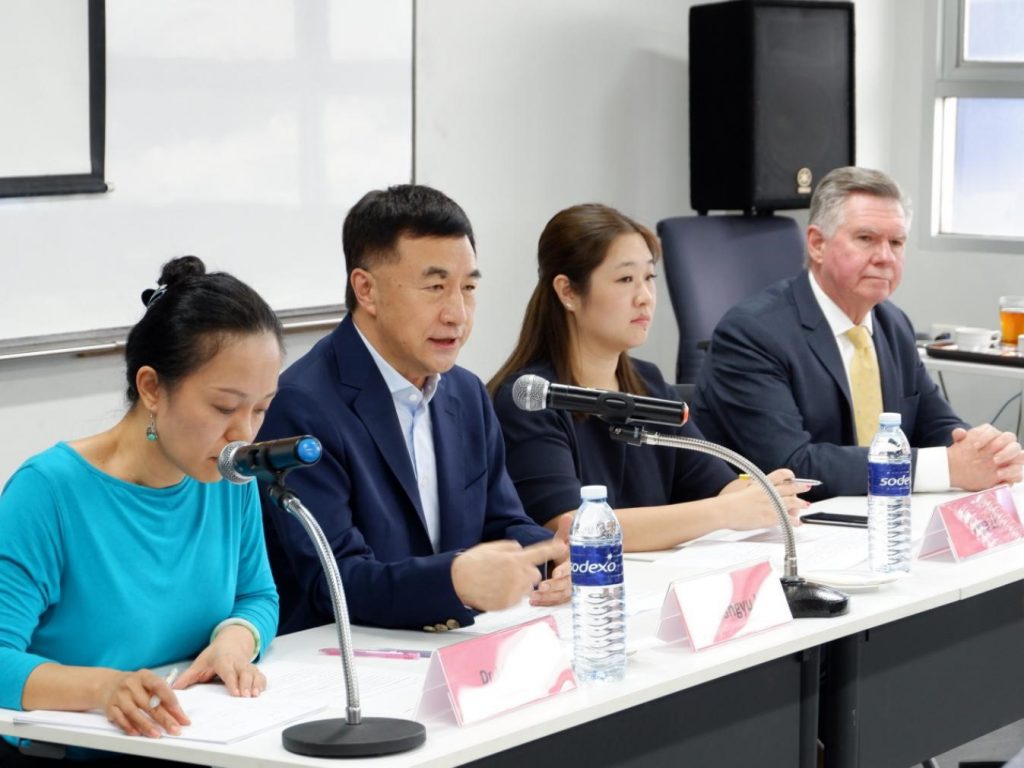 To start with, President Andrew Scown delivered a welcome speech to extend a warm welcome to Chairman Li and CEO Hua Li (Lisa). Several new appointments were announced by Hua Li. Mr. Rewat Suksod was appointed as the Director of Human Resources. Mr. Sourjya Sankar Sen was appointed as the Assistant President, Registration and Student Services. Mr. Chavanth Chatchiyan was appointed as the Director of the IT Department, and Ms. Sunontee Thongwong was appointed as the Senior Manager of the Post Graduate Domestic Admissions department.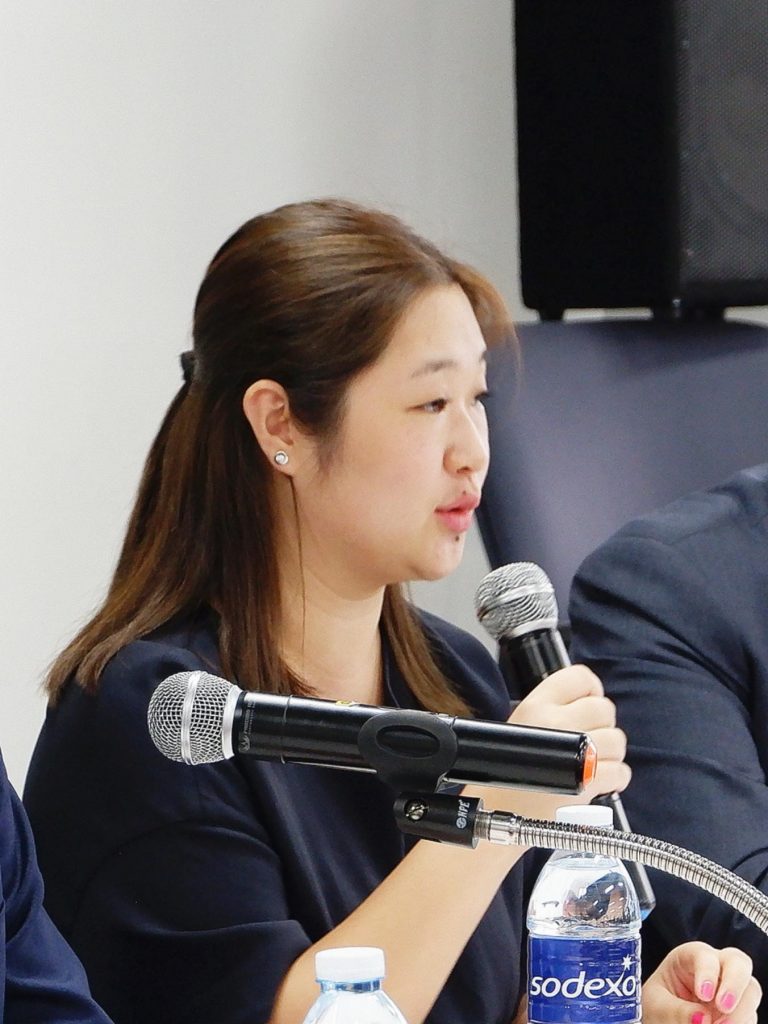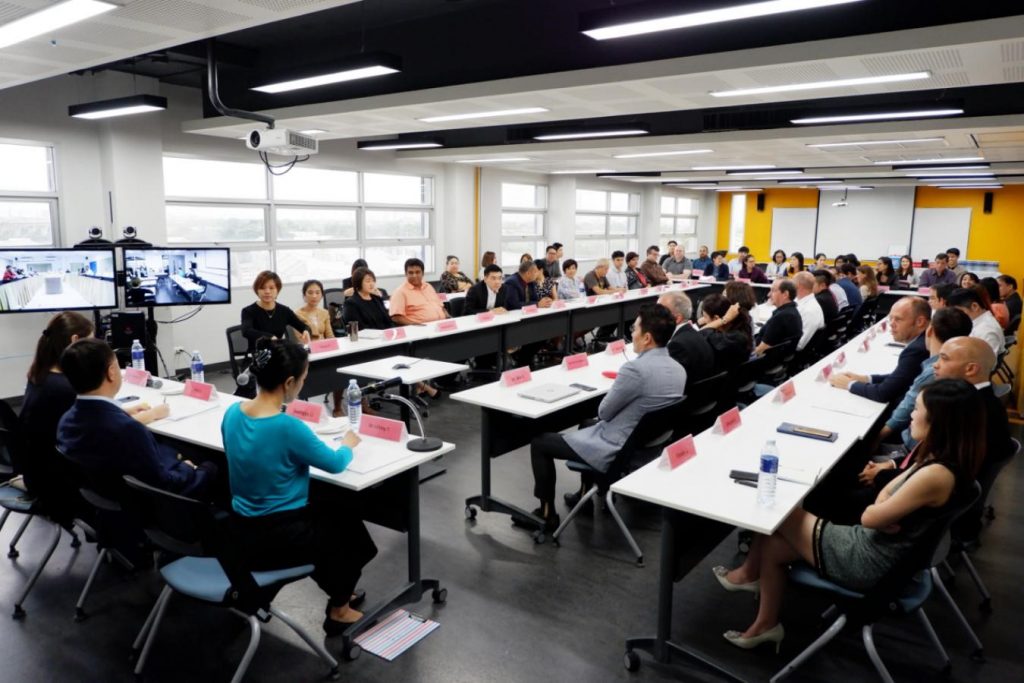 At the meeting, Chairman Li delivered a keynote speech. He first emphasized the importance of the management team to the university and expressed his gratitude to everyone. "From my point of view, outstanding employees are the most valuable asset a university has, and a price cannot be put on them. Thanks to the management team, faculty members, and staff who contribute to the development of STIU."
Chairman Li gave an introduction of himself, as well as presenting the history and achievements of the Yuhua Education Cooperation. Chairman Li, who is from a family that has been in the education field for four generations, has undeniable passion for education. He loves to read and has a deep understanding of both Eastern and Western cultures, which has given him the  strength and ability to manage and develop the Yuhua Education Corporation and the company's acquisitions.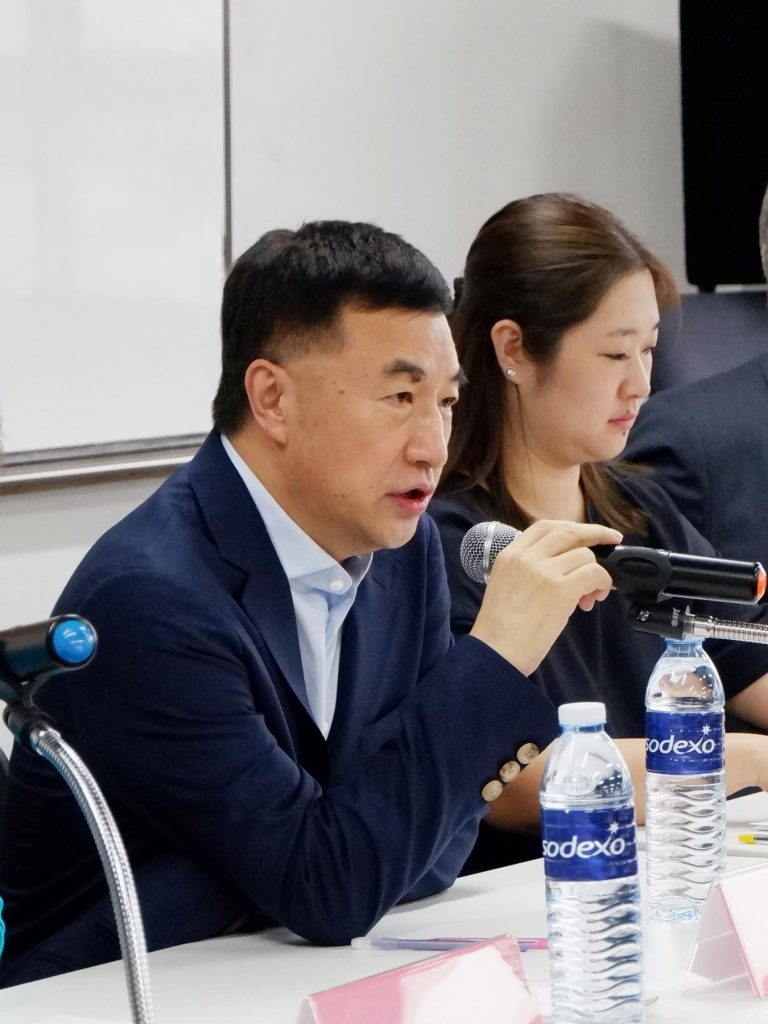 Regarding the acquisition of STIU, Chairman Li said "out of many possible university acquisitions explored, STIU was the best and most suitable match for Yuhua." Chairman Li emphasized that STIU is not only the best international university in Thailand, but also one of the top international universities in Asia. Among the 162 faculty members at STIU, 90 are international teachers from 27 different nations. In addition, 50% of Stamford students are international and from over 100 different countries. Its strong international and experienced faculty members and international student body are the reasons why STIU is unique and appealing to Yuhua.
At the meeting, Chairman Li responded to the questions from the management team to address their concerns. In response to the misleading information about Yuhua and STIU from some Thai media outlets and the public, Chairman Li said that Yuhua has no intention of acquiring another Thai university, and will not sell STIU.
Chairman Li also emphasized that except for local Thai students, the ratio of foreign students from each country, including China, should not exceed 20% of the overall number of students. Internationalization and diversity is the core of Stamford, and Yuhua will not turn the diamond into stone.
Chairman Li said, " I have met with many school owners in my years of experience in the education industry. The school owners' attitudes towards the school can be classified into 3 groups: treat the school as a pig and sell it for a good price when it grows up; treat the school as a wife and divorce when you have conflicts; or treat the school as your own child. Yuhua sees STIU as its own child and will not sell the kid to others."
Chairman Li wanted all the staff members of STIU to devote more attention and care to students. He said " students are the most important part of a school. For Yuhua, all our practices are based on the belief that students are everything, and everything is for students." He mentioned that Yuhua encourages all STIU faculty members to consider taking part in teacher exchange programs at all three of Yuhua's universities in China (Zhengzhou Business and Technology University, Hunan International Economic University, and Shandong Yingcai University). Doing so will enhance international resource sharing in the Yuhua university network and benefit teachers who take part. Yuhua is capable and can ensure that the salaries of all staff members will be paid on time and that the university will remain fully operational. At the same time, Yuhua will continue analyzing STIU and its global marketplace to develop a long-term growth plan.
Finally, Chairman Li again extended his sincere appreciation to all members of the management team, faculty, and staff for their contributions to Stamford. "The decision to acquire STIU was carefully made by Yuhua, and we believe there will be a mutually beneficial relationship between STIU and Yuhua. We are sure that, with our joint efforts, Stamford will continue to become stronger and more respected as a premier international university in Thailand and in the world.