ABM Student Story: Meet Hkawn Ling Jangma
Meet Hkawn Ling Jangma, our Airline Business Management student from Myanmar.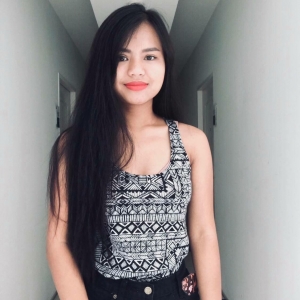 "When Stamford International University came to visit and talk in my city, my family and I found the university really interesting and liked it. As Thailand is near my country, it's really easy for me to go back and forth. These are some of the reasons why I choose to study at Stamford.
The atmosphere here in Stamford is so cool. Like, you can meet tons of friends from different countries. It gives me so much experience, learning other cultures. The teachers come from all around the world and are very experienced and well-educated. They give the students positive enthusiasm, while showing and helping them with ways to achieve their goals. Stamford also has many clubs we can join.
I chose to study Airline Business management because the aviation Industry is fascinating to learn about even though it's quite hard. My dream is to work in the aviation industry. Honestly, this program is the best. The lecturers have so much experience and can properly train the students.
Choosing the international pathway was the best decision I ever made in my life. From my point of view, we all need to be able to fit into this global society and Stamford has the best international pathway for that. It is now my third semester and I have learnt a lot. I am discovering more and more about what it's like to be in the outside world, essential for when you leave the student life. I would recommend for everyone to study at Stamford, if you are interested."