Talk with our first two Accountancy students, who received acceptance to the esteemed KPMG internship program
'Learning is an experience. Everything else is just information.' – Albert Einstein. This statement is in harmony with one of the key focus at Stamford International University, which is to encourage our students to explore the world to gain "Real Experience" during their study.
Our two students, Mr. Piyapat Piyateerathitivorakul and Miss Rungpech Tareeratthakarn, in their last year of Bachelor of Accountancy program, are testimony to this. They have foreseen the importance of practicing their skills in real-life industry before entering the corporate world, by chasing the opportunities and seizing them. They finally became the first two Accountancy students who got an acceptance from KPMG for their internship. KPMG is one of the largest professional services firms in Thailand with a balanced mix of international and local clients. It provides a full range of audit, tax and advisory services.
Piyapat P. has mentioned that 'Working for one of big four audit firms is the main objective of many Accounting students.'  This seems to be his first step towards professional success. He felt thankful to his advisor and all faculty members, who have encouraged him to pursue this opportunity and shared with him the knowledge on taxation, auditing, financial reporting analysis etc.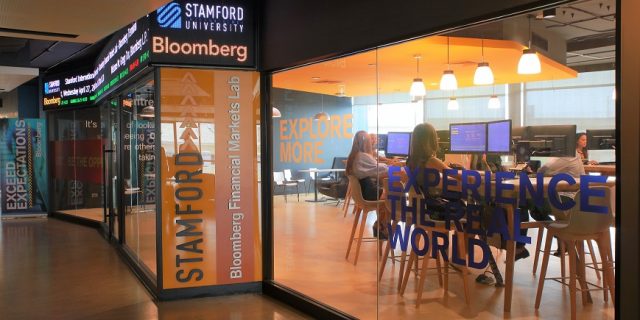 Rungpech T. has communicated her message to all junior students who are considering a career  in Accountancy, that this field is not only about numbers and preparing financial statements, but also covers essentials of the world of finance; for instance consulting, taxation and financial advisory. Students can explore these areas and then decide which area they want to pursue and specialize.
Their internship starts in March 2020. We are looking forward to hearing more from them by sharing their real world experience. Congratulations to both of you and the Accountancy Program Team.