Stamford signs MOU with Plan International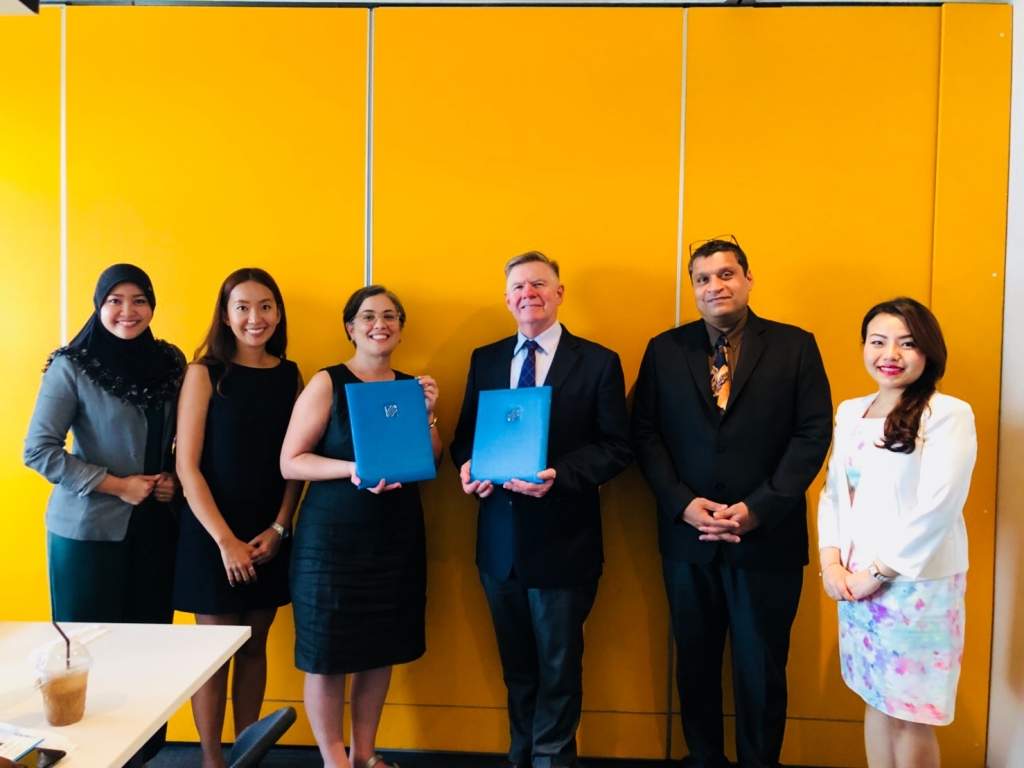 Stamford International University recently signed an MOU with Plan International, the global humanitarian organization. Stamford is the only university in Thailand to have an MOU with Plan International and the agreement will support internships and career opportunities for our students.
Plan International was founded over 80 years ago with a mission to promote and protect the rights of children. The organization was set up by British journalist John Langdon-Davies and refugee worker Eric Muggeridge in 1937, with the original aim to provide food, accommodation and education to children whose lives had been disrupted by the Spanish Civil War.
Plan International is a humanitarian and development organization that works in 70 countries around the world, with 14 offices in Asia (including Thailand), to advance children's rights and equality for girls. Over the next 5 years their ambition is to transform the lives of 100 million girls.
The ceremony was held on the 6th September 2018 and Plan International was represented by Krista Zimmerman, Regional Head of Influencing and Policy, and Nattasuda (Namfon) Anusonadisai, Regional Communications Specialist, Asia.
For more information please see the website: https://plan-international.org/asia-0
MOUs are important to Stamford as they provide an opportunity for students to do internships, make connections, and experience real-world work.