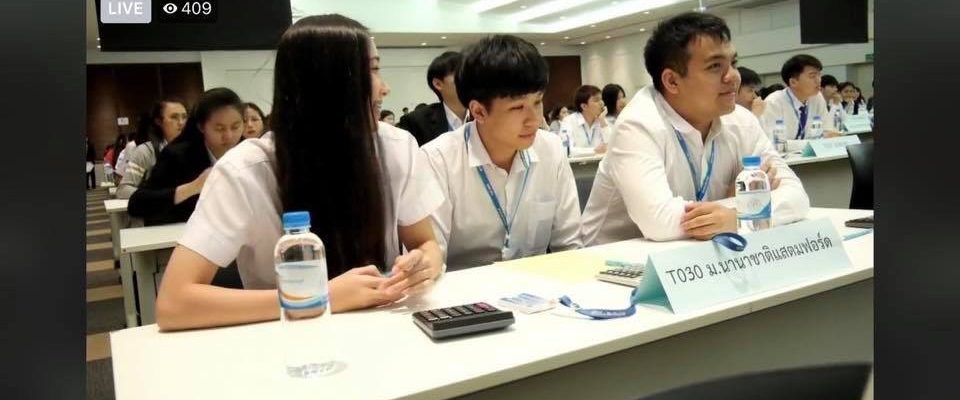 Stamford students team up in the Thailand Accounting Challenge 2020
On January 25, 2020, six of our Bachelor of Accountancy program students, Mr. Wuttiporn Vegjadham (4th year), Ms. Rungpech Tareeratthakarn (4th year), Mr. Worayuth Srisaowaneekul (3rd year), Ms. Matchima Sriampai (3rd year), Mr. Piyapat Piyateerathitivorakul (3rd year) and Mr. Pera Chenkarnsuek (2nd year), participated in the Thailand Accounting Challenge 2020. The accounting challenge is conducted by the Federation of Accounting Professions (TFAC), under the Royal Patronage of His Majesty the King. It is the national accounting competition where  participants from both public and private institutions that offer Bachelor's  Degree in Accountancy are invited. The competition was held for the eighth time and it is our second time that we have participated. Aj. Duangjai Ow-Jariyapithak, faculty member in the Accountancy program, enthusiastically supported the students to participate in the competition.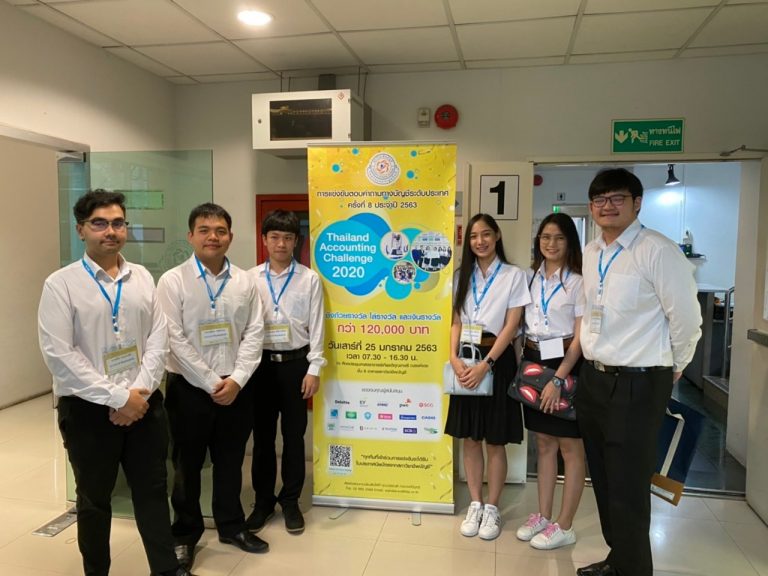 The competition had 143 teams as participants from 76 institutions of Thailand. One institution can join the competition with one or two teams and we sent two teams this year. The competition had two rounds, qualifying round and final round. Qualifying round was divided into two sessions, morning and afternoon sessions, all teams must join both morning and afternoon sessions in qualifying round and top 30 teams will get through to the final round.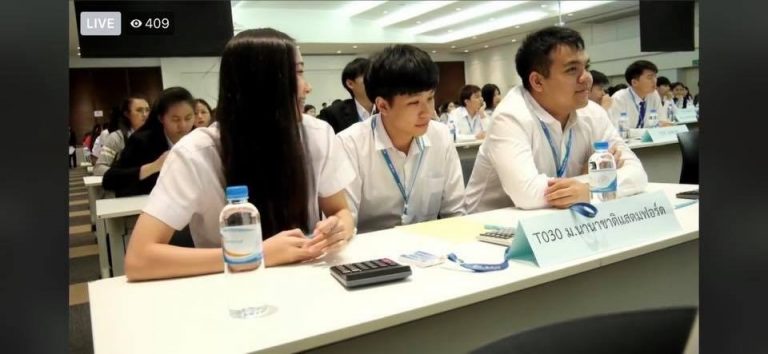 By participating in this competition, our teams' experience was quite pleasant yet challenging. They had opportunity to meet students from other institutions. They also had the chance to use and challenge their skills in different ways such as communication, teamwork and knowledge. One of the students expressed his feeling that "at first he was nervous because he had never experienced something like this before; however as the competition was in a team format and he got to spend time with seniors sharing information and knowledge to each other, it made him feel more comfortable." Students also felt that the experience from the competition enhanced their knowledge which they acquired at Stamford and used that in the competition. Although they could not qualify for the final round, they were so proud to be the representative for the accounting students from Stamford International University.
The students also mentioned that after they graduate, the extra-curricular activities that they were encouraged to do at Stamford, will help them to do better in their work. This has instilled confidence in them also. They wish to share this experience with their fellow students. They will use knowledge that they have learned and apply it in their real life.