Why study International Hotel Management?
Meet Vanessa Buchter, Stamford IHM Alumni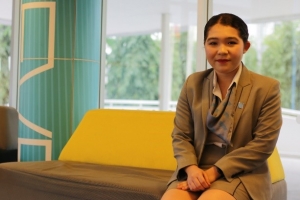 I knew that I wanted to study hotel management. I like the service industry, I like to talk to people. Everyone knows that Thailand is a country famous for "Service" and the International Hotel Management program at Stamford is co-administered with the Blue Mountains International Hotel Management School (BMIHMS), Torrens University, Australia, which is the No. 1 international hotel management program in the Australia and the Asia Pacific region.
If you choose to study the last 3 semesters abroad then two degrees are awarded, one from Stamford International University and the other from BMIHMS by Torrens University, Australia.
Learning Experience
Bachelor's programs at Stamford take three and a half years to complete, depending on the enrolment in each term. In the first year, we studied Food and Beverage, learned about restaurants and kitchens. In Year Two, we learned Front Office service. In the third year of the course we learned about business administration, marketing, sales, management etc. A real highlight is that we have two internships. For the first internship, I chose to go to the Maldives. The second internship I went to Four Seasons Resort Chiang Mai.
Are the services different in the Maldives?
The service standard in the Maldives is in accordance with international hotels around the world. The level of service is high but with the practical training received at Stamford, I was ready for the work. Everything in the classroom has been used.  Plus, we learned in Thailand and we understood the service culture.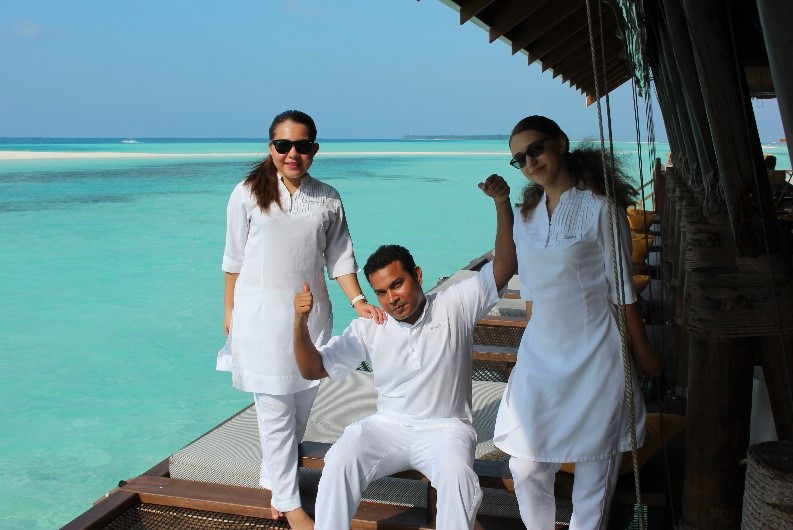 Before the first internship, did you have enough knowledge?
Yes, we learned about Food and Beverage. We had the basics of kitchen and service procedures, so that was sufficient for the internship.