Big Ideas, Big Data: How to make memorable reports and presentations — and achieve your dream job.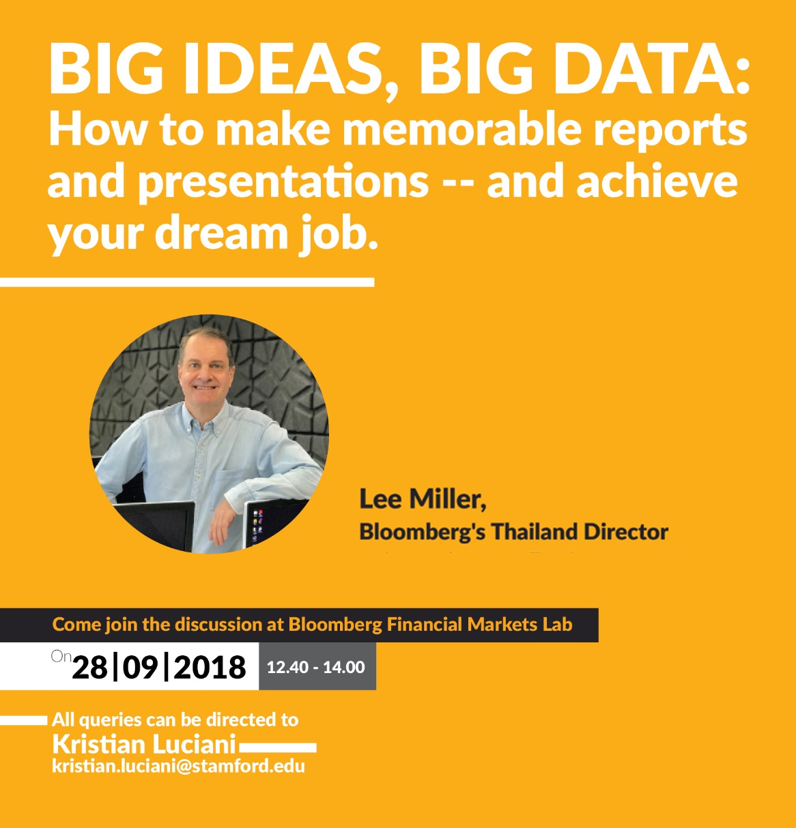 Lee Miller, Bloomberg's Thailand Director and a professor at Tsinghua University in Beijing, will talk about how the world's leading financial-information platform helps economists, investors, students and business executives by making "Big Data" easy to use. The discussion will help you improve your reports, PPTs and presentations. Miller is a founding international staff of Bloomberg News, having set up the Thailand bureau in 1991.
Date:  28 September 2018 İstanbul Escort
Time:  12.40 – 14.00
Venue:  Bloomberg Financial Markets Lab, Rama 9 Campus
*All Stamford students are welcome.