In The Dark: Media Ethics During The Tham Luang Cave Crisis Situation
On Friday, August 10, 2018, at Stamford's BKK Campus, the Communication Arts Department organized the seminar, "In The Dark: Media Ethics During The Tham Luang Cave Crisis Situation" with Mr. Pipope Panitchpakdi, Deputy Director General of Thai PBS, and Dr. Nattha Komolvadhin, Deputy News Director of Thai PBS. Stamford's Assistant Professor Veerawan Vararuth, Honorary Dean of Communication Arts and Design, moderated the discussion. Over 170 student from various majors joined this successful event.
During the seminar, Mr. Pipope and Dr. Nattha highlighted key issues involving Thai media outlets and ethical issues that arose during the coverage of the Tham Luang Crisis. Both journalists emphasized the importance for journalists to return to the core values of responsibility, accountability, and accuracy. They also discussed the influence of social media on the media landscape, specifically making journalists more accountable for their actions. During this time of what Mr. Pipope called media disruption, he stressed it is now the role of the younger generation and journalists to restore the public's trust in the media.
We would like to thank Mr. Pipoe and Dr. Nattha for coming to Stamford and sharing their experience with our students. Also, thanks to Thai PBS for their continuous support for the Communication Arts Department at Stamford International University.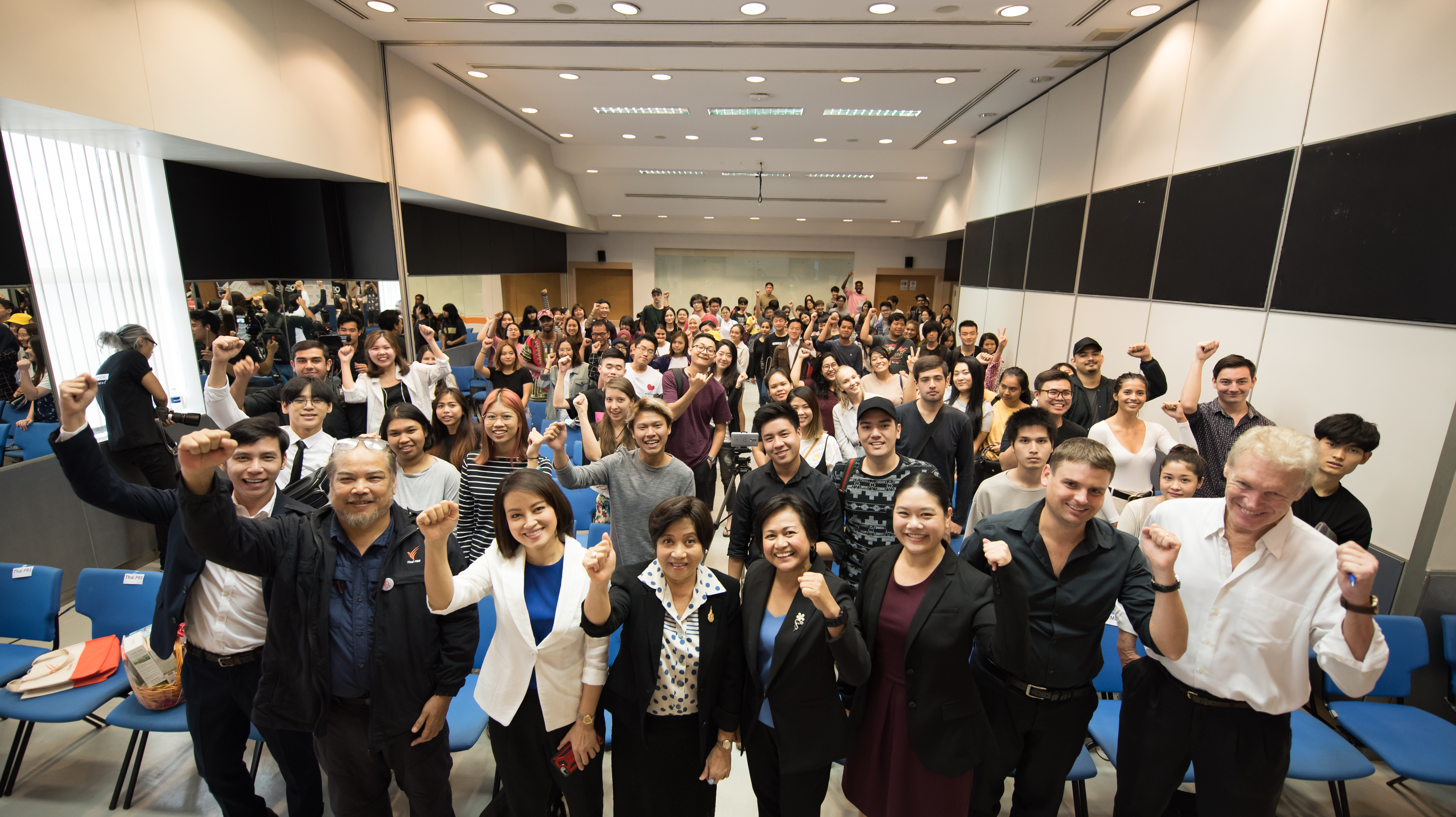 Watch videos here: Part 1 – Part 4