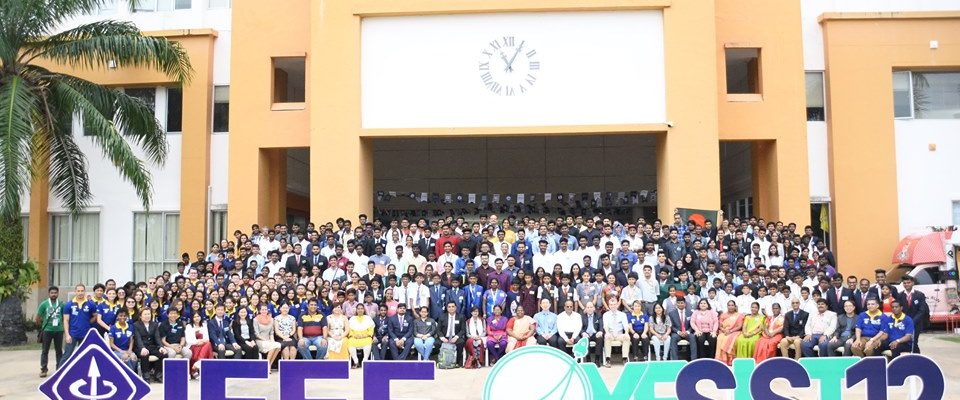 Youth Endeavors for Social Innovation Using Sustainable Technology
    Hosting a major multinational event involving some 500 participants from 16 different countries over two full days is no small task. Even Stamford President, Bangkok based Dr Andrew Scown, confessed during his welcoming speech to having some early doubts that the Cha-Am campus would be up to the challenge. The event was a technology based competition held on the 7th and 8th September with students and young professionals showcasing their practical solutions to humanitarian and social issues affecting the community.
    This was the first time such an event on this scale has been hosted in Thailand but Dr Scown's concerns were quickly dispelled with a full auditorium and enthusiastic competitors displaying their ideas for sustainable technology around the campus.
    Hosting the opening ceremony was Khun Alongkorn Ponlaboot, Former Minister of Commerce and Adviser to the Minister of Agriculture and Cooperatives. Other distinguished guests included Mr.Kobchai Boonorana, the Governor of Phetchaburi Province, Mr.Chumpol Chaiwat, the Federation of Thai SMEs Central and Dr. Andrew Scown, President of Stamford International University.
    Young aspiring innovators presented their ideas with a format that included four tracks described as the Innovation Track, Maker Fair, Jr. Einstein (under 17 years of age), Wepower (promoting women competitors) & Virtual Track (for remote entrants). The event followed the theme of UN Sustainable Development Goals.
    On display were firefighting drones, AI inspired agricultural equipment, water and soil analysis devices, microclimate vegetation trackers, underwater and drainage systems, a child rescue robot, anti-bullying watch and even a supportive extra leg for back packs. Innovative design, technology and solutions had been carefully considered and delivered by these young innovators.
    This event happens in a different country every year with a growing number of countries represented. This year, as well as Thai competitors, India, Afghanistan, Bangladesh, Sri Lanka, Laos, Pakistan, Egypt, Kenya, South Korea, Cambodia, Nigeria, Uganda, Malaysia, Indonesia and Taiwan were present. Next year's event is planned for a venue in Malaysia.
    The organizing agencies were the American-based Institute of Electrical and Electronics Engineers (IEEE) and Youth Endeavors for Social Innovation Using Sustainable Technology (YESIST 12).
    The success of this event may be a pivotal moment in the progress of the Stamford International University's emerging international profile managed under the local stewardship of Assistant President Pierre Bourgoin. Credit to https://royalcoastreview.com/