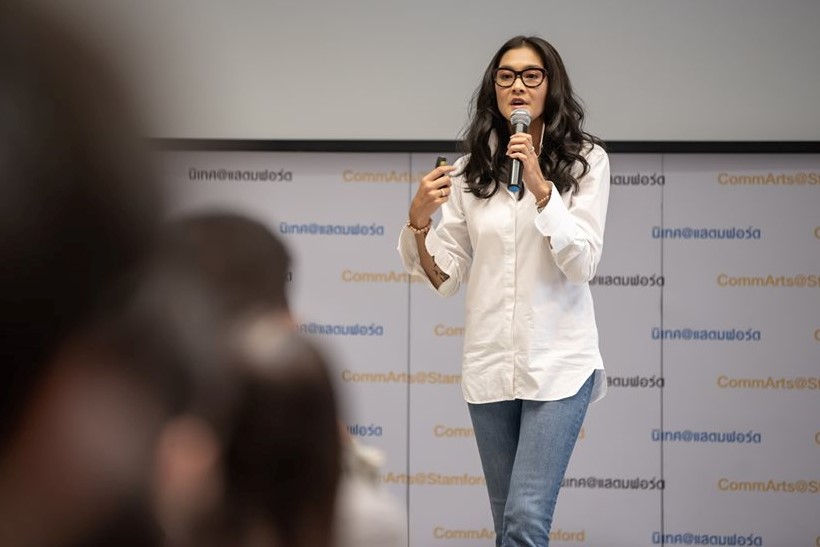 Inspirational Event Series #3 with Khun Lukkade
On Tuesday, May 21st, 2019, at Stamford's Rama 9 campus, the Communication Arts Department organized the Inspirational Series #3, "How to create your personal brand and stand out in the media industry," hosted by model and actress "Khun Lukkade- Metinee Kingpayome. More than a hundred students from various majors were present at this inspirational event, accompanied by Stamford management, lecturers, and alumni.
During the event, Lukkade emphasized the importance of building your own personal brand as it not only helps create clear and genuine connections/relationships, but it will also help us grow in the age we live in. She further stated that your personal brand is how people will remember you, and that it is important to present yourself in the way that you want to be seen. "Every action has its' consequence, and it's important to learn from one's mistakes. Don't let the negativity alter your persona. Don't lie to yourself to please others."
The Communication Arts Department would like to offer our sincerest gratitude to Lukkade for giving our students the opportunity to learn from her advice and guidance about how to create your personal brand, and how to stay true to who you are.
Click Here! to watch and enjoy our VDO.
escort van