Students will have many opportunities to create new things, learn about innovations, and enjoy challenging experiences in the entertainment business with the degree major program when studying Creative Media Production and Entertainment. Students will learn and practice how to write contents creatively, interestingly and of course lively through various tools of the media. They will also have the opportunity to work in a real-life situation and engage in project-based learning and deeply understand a program creation, at just the same level as a professional.
In this currently fast changing and advancing stage of technology, students will experience and be able to analyze the constant changes in the most innovative ways. They will also be able to apply what they have learned to enhance their skills in content creating, to develop and become a promising content creator in their future career.
Students will have many opportunities to learn about the process of production such as editing and video shooting, and regularly practice with various media equipment and tools. The university facilitates the students with a studio and editing equipment rooms. In the area of the entertainment program, an enthusiastic field among young scholars, the university will foster joyful engagement for all undergraduates. All the student participants will experience working processes in various kinds of entertainment production and be prepared and ready to become successful as a media entrepreneurship.
During their study at the university, students will gain experience in hands-on activities and project industry-based learnings. Being closely connected with the industry, this will enable our students to gain many real-life situations by meeting and working with the professionals that will provide a great opportunity for them to build a network of connections within the industry.  Most importantly, this degree major, covering creative media production and entertainment, is surrounded by well knowledgeable and experienced instructors who can share, provide and guide students in preparation for their successful future in promising and desirable careers.   
Tailor your courses and academic experience with the opportunity to choose between two specialized fields:
Visual Storytelling – for those with a passion to produce, edit and film stories that are character driven, in order to convey the art of storytelling.
Media Content Development – for those with the strong ideas, and a desire for creating content for film, TV, digital radio, news and journalism.
Industry Partnerships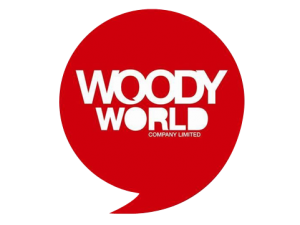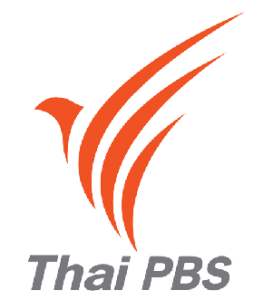 Stamford International University signed a Memorandum of Understanding (MOU) with the Thai Public Broadcasting Service (Thai PBS) – Thailand's first public broadcasting service and Woody World Company Limited – a specialist in content creation, brand campaigns and live events. Working with such prestigious industry partners allows Stamford to offer an even broader range of internships, workshops, special events and hands-on opportunities, fully preparing them for real-world work environments.
Having students gain on-the-job experience early is one of our core values. With industry projects and networking opportunities, students will improve their portfolios and be job-ready, fully prepared for this highly competitive industry. To experience and see what we do, come and visit "The Spot" at thespot.stamford.edu.
You will learn and develop expertise in:
Writing
Reporting
Delivering
Producing
Graphic Editing
Camera Operating
Pitching a Story
Developing a Storyline
Performing
Designing
Career Opportunities
Creative producer in a television company/online media
Content creator
YouTuber/Vlogger
Photographer
Editor for creative media
Broadcasters
Film maker and producer
Digital media planner
Script writer
Media entrepreneur
Other related jobs.
Please visit our activities at the links below:
Facebook: https://www.facebook.com/CommArtsStamford/
Instagram: https://www.instagram.com/commarts_stamford/
YouTube: https://www.youtube.com/channel/UCGygwmG–oJEbHGdeTTktjw/featured
TikTok: https://www.tiktok.com/@commarts_stamford?lang=th-TH