Stamford International University is Moving Forward towards the World Class University by Producing Graduates Worldwide
Stamford International University (STIU) organized the 23rd Commencement Ceremony for the Academic Year 2022 on Sunday, December 11, 2022, at IMPACT Arena Mungthong Thani. Acting President of Stamford, Dr. Apitep Saekow said that this Academic Year 2022, the total number of the graduates from both the undergraduate programs and the graduate program is 1,360 from 46 countries. The culturally diverse batch of graduates represents the attainment of the University Mission "Internationality." In September 2022, STIU has received a praise from the follow-up team supervised by Dr. Patcharinruja Juntaronanont, the consultant to the Ministry of Higher Education, Science, Research, and innovation. The team presented that STIU is one of the top higher educational institutions that has a high number of international students with multi cultural environment on campus recognized as a truly international education in Thailand.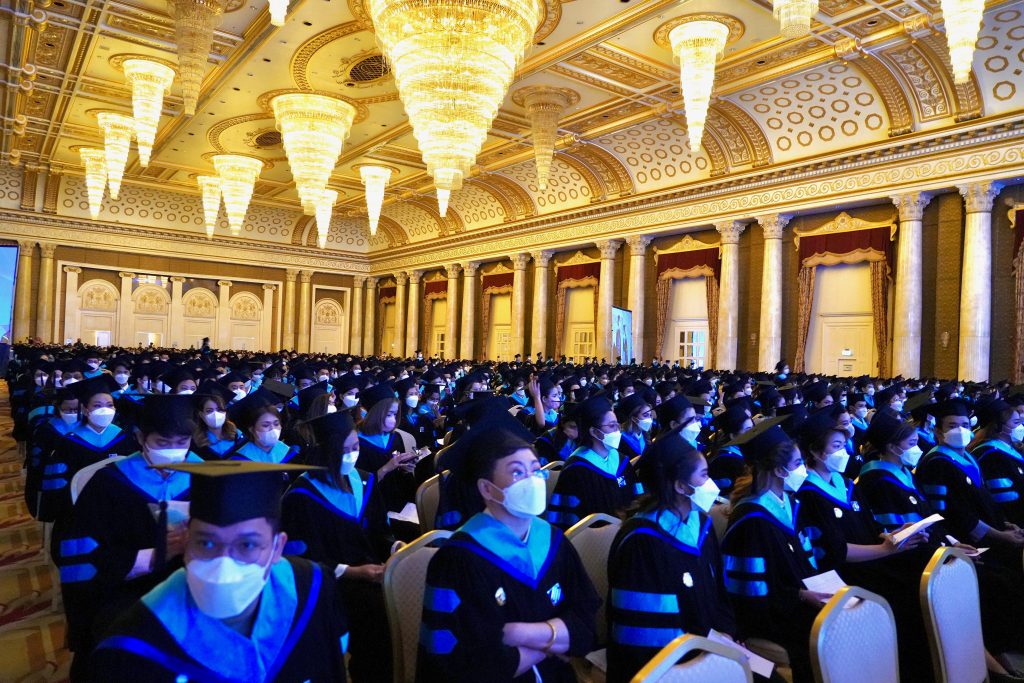 To celebrate the aforementioned achievement, Stamford International University had sent out Commencement invitation letter to ambassadors of various counties to participant and congratulate the graduates from their countries. In addition, the ambassadors met with Stamford management team to discuss about the development of the educational quality and curricula producing Global graduates to serve the needs of both local and international communities in the future.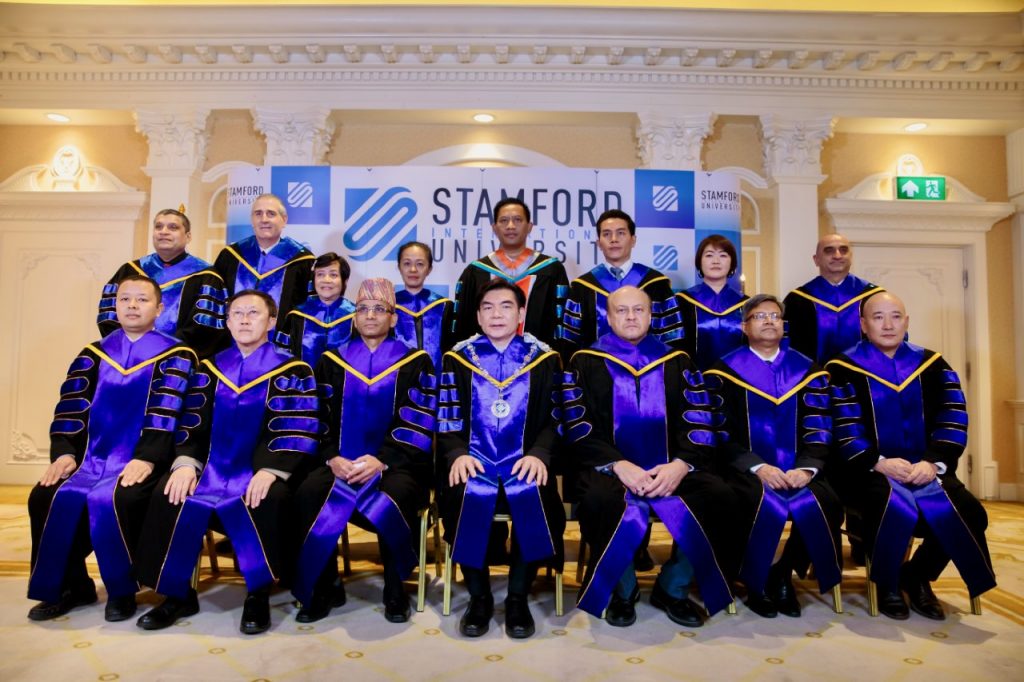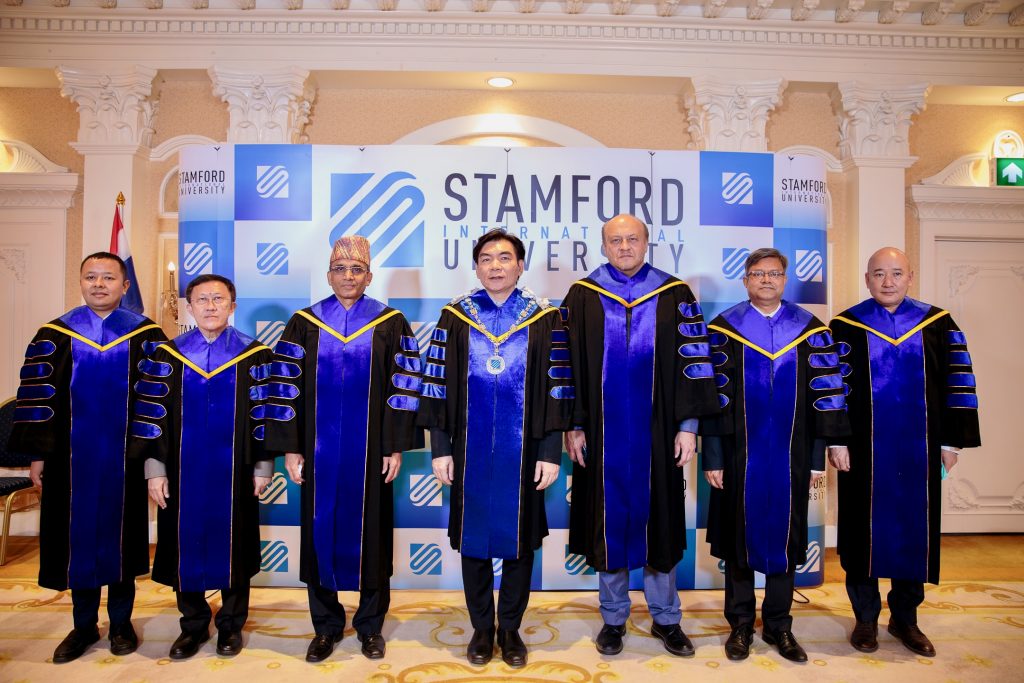 At the ceremony, STIU also presented "Distinguished Alumni Awards" to alumni from different industries such as Mr. Varapote Chensavasdijai (International Affairs), Mr. Akares Suktalordcheep (Business) and Ms. Panasaya Kittigthakul (Music/Entertainment). The purpose of the presentation of the awards is to inspire all new graduates to move forward for greater success in their career and life. In the Academic Year 2022, Anntonia Porsild (Ann), Miss Supranational Thailand 2019 and Miss Supranational 2019, also graduated from STIU with a Bachelor Degree in Communication Arts.