Stamford student wins the Asia Student Package Design Competition (ASPaC)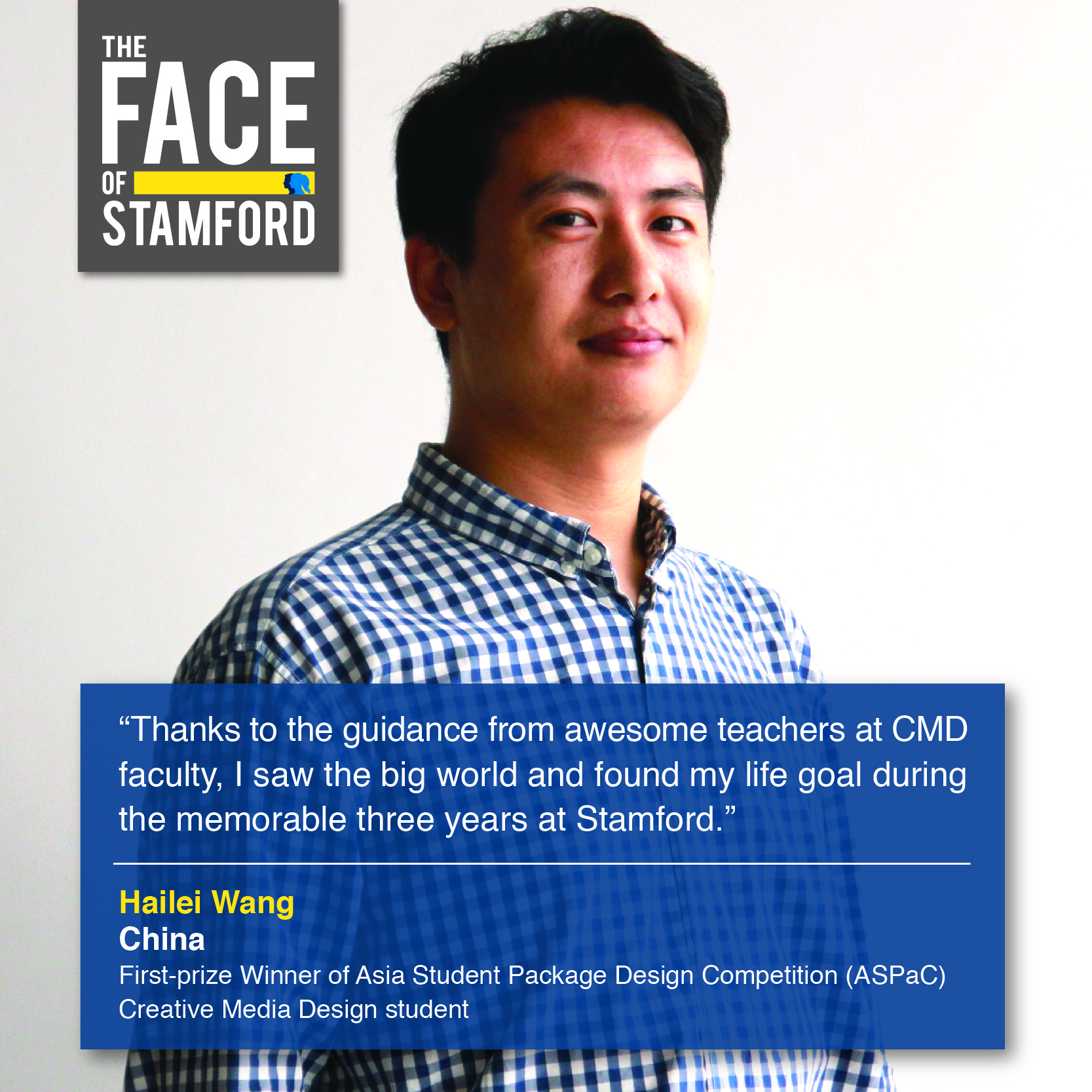 At the recent Asia Student Package Design Competition (ASPaC) Stamford CMD students triumphed. The competition was open to all Thai universities resulting in over 360 pieces of work being submitted from all over the country. Remarkably, out of the 18 finalists, four of them were Stamford Creative Media Design students.
Even more impressive was the final result, with Stamford's own Hailei Wang, a CMD student, winning first place at the ASPaC Awards 2019 (Japan Packaging Design). He will now represent Thailand for the final round in Tokyo, Japan, which will be held from the 2nd to the 8th December 2019. Mr Hailei Wang will face fierce competition from 17 other competitors representing Japan, South Korea, Indonesia, China, Taiwan, Singapore, Malaysia, Vietnam, the Philippines, India, England, Finland, France, Italy, Spain, America and Russia.
The competition saw a wide range of design entries including creative takes on lanterns, die kits, bite sized art and even trash can bags. The real appeal of Hailei's design comes from its blend of practical and playful. Cockroaches are a pest around the world and cockroach traps are a common feature in millions of households. So, Hailei thought, why not a bit of fun with such mundane but necessary object? "This product is actually the coffin of the cockroach," he explains. He researched burial practices around the world and came up with a variety of playful designs. What makes them so successful is that they reflect what they are – coffins – but instead of being too morbid, are actually fun.