One Step Further: Two Stamford Students Triumph at Asia Student Package Design Competition
Remember Hailei Wang, Stamford CMD student, who represented Thailand for the final round of Asia Student Package Design Competition (ASPaC) this December? (See previous news release: https://www.stamford.edu/stamford-student-wins-the-asia-student-package-design-competition-aspac/)
The final round of ASPaC 2019 was held in Tokyo, Japan from the 2nd to the 8th December 2019. This year's theme was INSPIRE. In total, 45 student representatives from 18 countries competed for the medals. First started in 2010 in Japan and South Korea, ASPaC is now the largest student package design competition in Asia. Every year, over 3000 competitors from various Asian countries participate in ASPaC. 
Mr. Hailei Wang won the DNP Award with his "Cockroach Coffin". A cockroach house is a product that we often use in our daily life. It always makes people feel disgusted, especially when a lot of cockroaches are trapped inside. Hailei successfully combined death-related graphics of different cultures with the traditional cockroach house to make users feel more at peace with it and make the package economically friendly.
Another Stamford CMD student, Rujisa Pipopwattana, won a merit award with her Die Kits. This all-in-one cutting kit, which allows users to organize their space easier and keep the working area neat and clean, is another piece of inspiring design.
There is a Japanese proverb – "Better than a thousand days of diligent study is one day with a great teacher." Many thanks should go to Stamford CMD teacher, Mr. Wari Chokelumlerd, who guided his students on how to better present their designs.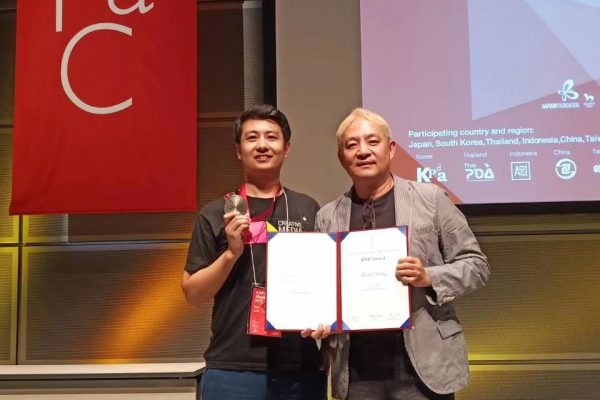 #StamfordInternationalUniversity #StamfordStudent #CMD #DesignCompetition #ASPaC