The Ambassador of Bhutan to Thailand Visited Stamford International University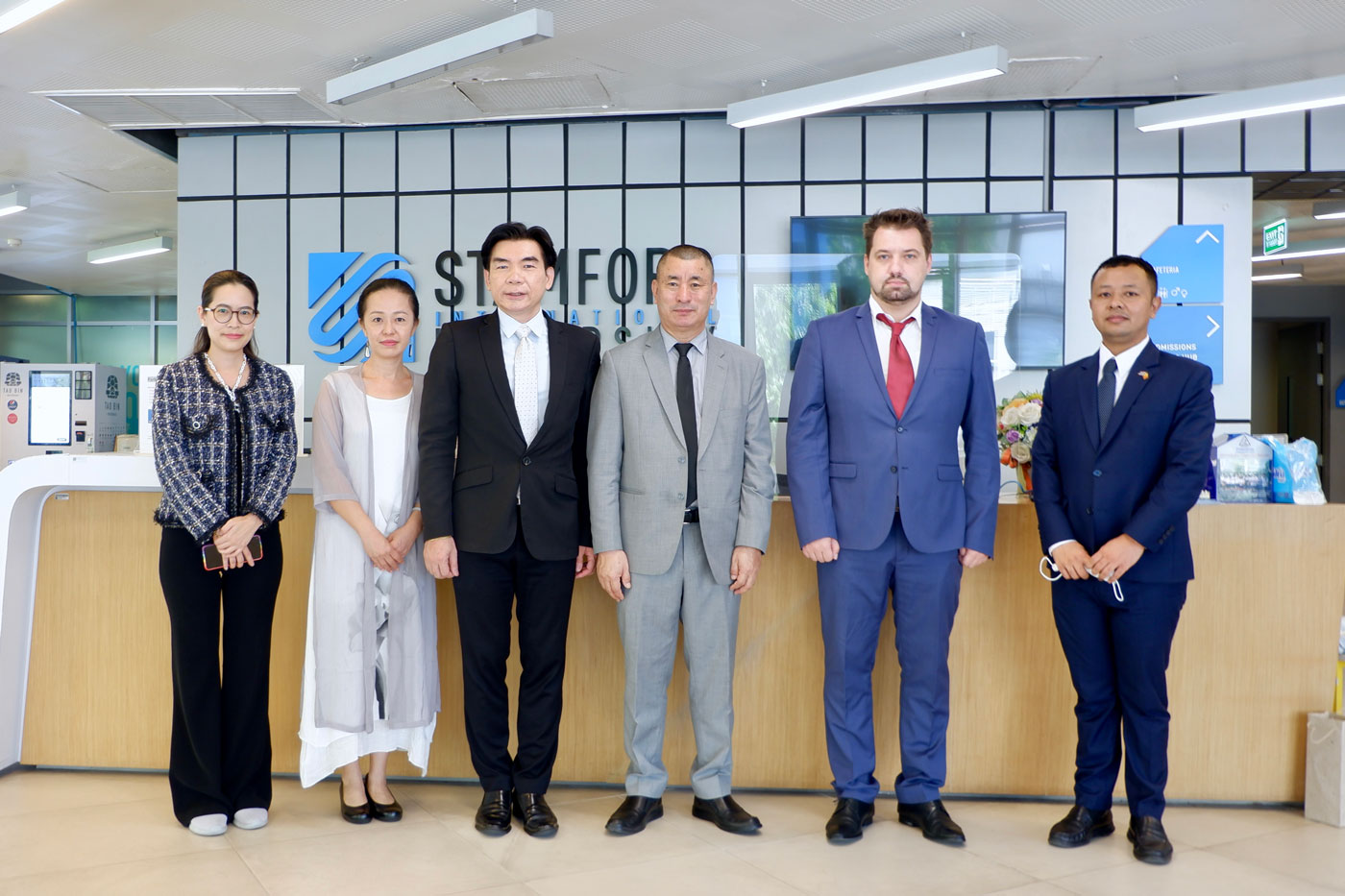 On Monday, 6 June 2022, Stamford International University was honoured with the visit of His Excellency Mr. Kinzang Dorji (Ambassador of Bhutan to Thailand) and Mr. Kinley Dorji (Second Secretary, in-charge of Education Affairs at the Royal Bhutanese Embassy in Bangkok).
Dr. Apitep Saekow (Acting President of Stamford International University) offered a very warm welcome in the morning and discussed with His Excellency Mr. Kinzang Dorji about the collaboration in shared education between Stamford International University (Thailand) and educational institutions in Bhutan. The collaborations will also include double degrees in several subjects, exchange Student/Faculty, and research development projects for students and lecturers to meet the goals and missions of the Truly International University.