How Stamford prepared me for my career
Tom van Beusichem, our Marketing Management alumni from the Netherlands who is now working as a Sales & Customer Relations Representative, shares how Stamford prepared him for his career.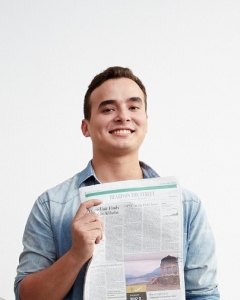 "I had a great time studying at Stamford International University. The Marketing program that I followed has taught me a lot of things that I can apply in my career. Stamford has amazing teachers with a lot of work experience in their related fields. Because of that they are able to use their experiences to teach the students in a practical way. By going on fieldtrips and making the students work in groups, the students are prepared for what is coming after Stamford. One last thing I would like to mention is that I had the chance to work with some amazing companies through Stamford such as: FICO and True mobile. This really gave me an idea of how big companies operate and what the expectations are.
As I mentioned the amount of practical assignments that were given during my time at Stamford prepared me for my career and gave me an idea of what it would entail. I also learned a lot about different cultures around the world and most importantly the Thai culture. The knowledge I gained from Stamford really helped me in my career.
I appreciate the great opportunity that I had to study at an International University like Stamford. The one thing I value the most is the chance to meet people from all over the world and get to know the different cultures. I have made friends for life and I met the love of my life there too. Because of my experiences at Stamford I decided to stay and work in Thailand and in the near future I hope to return and pursue my MBA at STIU."