Institutional and Curricular Accreditation Assessment of Stamford International University (Rama 9 Campus)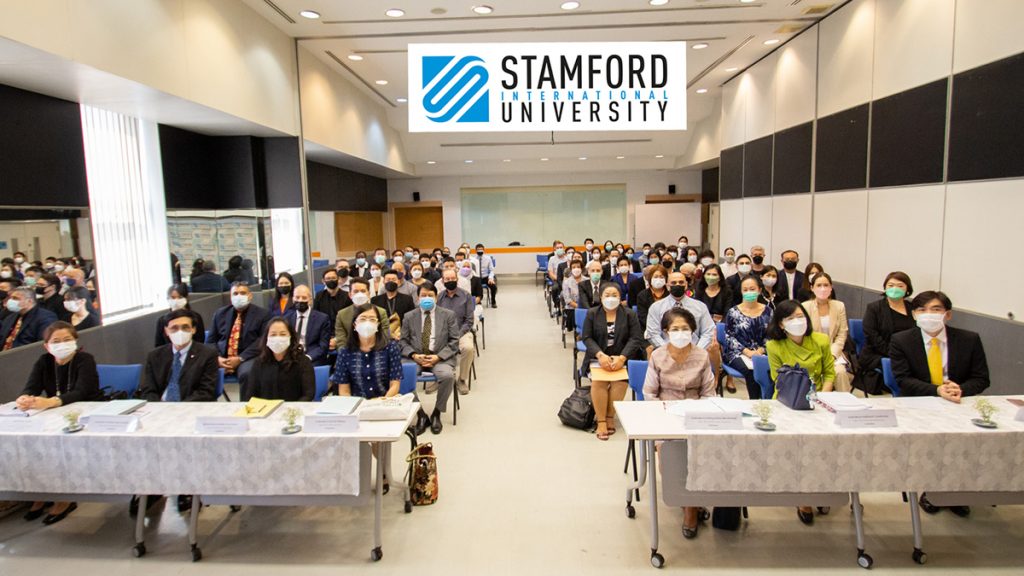 On Wednesday, June 29, 2022, the Institutional and Curricular Accreditation Assessment at Stamford International University (STIU), Rama 9 Campus, took place. The main objective was to assess the quality educational provision/management of STIU. The assessment standards include the potential and readiness for educational management and the higher education missions: producing graduates, producing research and academic services as well as preserving arts and culture. Stamford management team and faculty members participated in this assessment to prove how STIU conducts teaching and learning, student services and university management in alignment with the standards and quality of ministry of higher education, science, research and innovation (MHESI).
It was an honor to welcome all members of the Accreditation Assessment Committee: 1) Chairperson, Associate Professor Dr. Somboonwan Satyarakwit, University Council Member of Dhurakij Pundit University, 2) Associate Professor Dr. Srisomrak Intuchanyong from the Department of Management Information System, Thammasat Business School, Thammasat University, 3) Assistant Professor Dr. Chutima Prasartkaew from Computer Technology Department, Faculty of Science and Technology, 4) Associate Professor Dr. Ranee Isichaikul from School of Management Science, Sukhothai Thammatirat University, 5) Associate Professor Dr. Somsan Wong Yunoi, the University Council Member of Thonburi Rajabhat University together with Ms. Chansuda Noknoi and Ms. Warnnatida Puaypung from Quality Enhancement on Higher Education Management Division.
The assessment session started at 8:30 a.m. local time in Thailand. Dr. Apitep Saekow, Acting President at Stamford International University, introduced overview of STIU and presented how the University delivered a high quality of international education for student success thought out academic year 2020 and 2021. The assessors afterwards conducted interview sessions with management team, instructors, current students and alumni respectively. In the afternoon, the assessment committee visited student service hub, library, classrooms, and the laboratories of each program: communication arts, international hotel management, creative media designs, airline business management, information technology, and supporting facilities. This accreditation process is to significantly show that the University focuses on the quality of education and services for the success of students. Great and sincere thanks to the committee members, Stamford management team, faculty members, staff, students, and alumni for all the dedication and effort. The University will continue providing international education to produce a successful global citizenship who are job ready, life-long and life-wide learner and always support and contribute to local and global community.