The Finance and Banking program covers three very broad areas of financial decision making: investments, financial institutions, and corporate finance. The program equips students with the knowledge and practical skills needed to successfully analyze and solve problems encountered in a finance-centered career.
3+1 International Pathway Options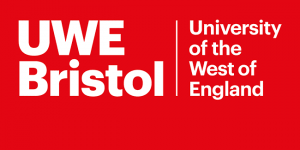 Finance and Banking students who wish to deepen their understanding of the world and also boost their employability can earn a second degree from the University of the West of England or The University of Northampton by completing an additional nine months of study in the U.K.
CFA Institute University Affiliation Program

The Finance and Banking program has been acknowledged as incorporating at least 70 percent of the CFA Program Candidate Body of Knowledge and placing emphasis on the CFA Institute Code of Ethics and Standards of Practice within the program. The program positions students well to obtain the Chartered Financial Analyst® designation, which has become the most respected and recognized investment credential in the world.
Co-Branded Program

The Finance and Banking program is a co-branded program with Maybank Kim Eng (Thailand). This collaborative partnership improves the relevance of the program, giving both faculty and students the opportunity to interact with industry professionals and keep abreast changes in the world of finance. Other benefits of this tie-up include internship placements at Maybank Kim Eng and workshops and seminars from Maybank Kim Eng professionals.
CIMA University Partner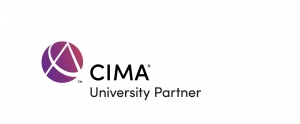 CIMA is a renowned professional organization for Management Accountants. Finance and banking students will get 7 exemptions at CIMA papers and will be awarded the CIMA Diploma in Management Accounting on successful completion of the Operational Case study (OCS) exam.
Site Visits
Finance and banking students visit exciting multinational corporations and institutions such as Bualuang Securities, The Stock Exchange of Thailand, Maybank Kim Eng (Thailand), the Bank of Thailand, and more. Site visits help students develop their understanding of how theoretical principles are applied in a real working environment and provide an opportunity for students to interact and build connections with industry experts.
Internships
Finance and banking students build up their experience by undertaking an internship. Students have successfully completed internships at places such as Broadgate securities, DutchMill, A. Stotz Investment Research, AIP Global, Chuayram Engineering, S2M Group, ECCO, Kyra Mode, and The Pacific securities Co., LTD.
Career Opportunities
Financial Planner
Stockbroker
Securities Analyst
Investment Banking Analyst
Cash Manager
Capital Budgeting Analyst
Loan Officer
Credit Analyst
Financial Analyst
Project Finance Manager
Insurance Agent
Underwriter
Risk Manager
Mortgage Banker
Student Testimonials