The Finance and Banking program encompasses three expansive domains of financial decision-making: investments, financial institutions, and corporate finance. This program empowers students with the essential knowledge and hands-on skills required to effectively analyze and resolve challenges encountered in a finance-focused profession.
3+1 International Pathway Options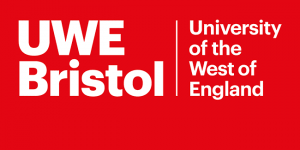 Finance and Banking students who wish to deepen their understanding of the world and also boost their employability can earn a second degree from the University of the West of England or The University of Northampton by completing an additional nine months of study in the U.K.
CFA Institute University Affiliation Program

The Finance and Banking program has been acknowledged as incorporating at least 70 percent of the CFA Program Candidate Body of Knowledge and placing emphasis on the CFA Institute Code of Ethics and Standards of Practice within the program. The program positions students well to obtain the Chartered Financial Analyst® designation, which has become the most respected and recognized investment credential in the world.
Industry Partnerships and Immersive Learning Opportunities

The Finance and Banking program is a product of partnerships with distinguished leaders in the finance industry, such as Vantage Markets – a leading global multi-asset broker. This collaboration enhances the program by incorporating valuable insights from industry experts and fostering meaningful connections between faculty, students, and finance professionals. Apart from staying up-to-date with the latest industry trends, students can also take advantage of internship placements and attend informative workshops and seminars conducted by industry practitioners.
CIMA University Partner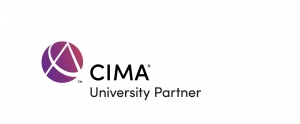 Finance and banking students can accelerate their path to a globally recognized finance and accounting qualification by taking advantage of the renowned professional organization, the Chartered Institute of Management Accountants (CIMA). Finance and banking students are granted 7 exemptions from CIMA papers, enabling them to make more efficient strides towards their finance and accounting qualification.
Site Visits
Finance and banking students have the opportunity to explore renowned multinational corporations and institutions like Bualuang Securities, The Stock Exchange of Thailand, Maybank Kim Eng (Thailand), the Bank of Thailand, Vantage Markets, and others. These site visits play a crucial role in enhancing students' comprehension of applying theoretical principles in a practical work setting. Moreover, they offer valuable networking opportunities for students to engage with industry experts and establish professional connections.
Internships
Finance and banking students gain valuable experience through internships, with successful placements at esteemed organizations including WHA Corporation, DutchMill, TISCO Securities, Vantage Markets, Bangkok Bank, CGS-CIMB Securities, ECCO, Kasikorn Bank, True Corporation, etc. These internships provide students with practical exposure, allowing them to apply their knowledge and skills in a professional setting while expanding their industry network.
Career Opportunities
Financial Planner
Stockbroker
Securities Analyst
Investment Banking Analyst
Cash Manager
Capital Budgeting Analyst
Loan Officer
Credit Analyst
Financial Analyst
Project Finance Manager
Insurance Agent
Underwriter
Risk Manager
Mortgage Banker
Student Testimonials