Students are taught to develop a solid understanding of the underlying theories and concepts and practical hands-on experience. Problem-solving and critical thinking skills to handle all types of real-world IT challenges in multicultural and international environments. With the help of our faculty members who are highly specialized in different IT industrial areas, our courses offer the most current content available. IT graduates will be job-ready and fully prepared for an international career in the IT industry.
Specialized Certificates
Software Engineering
Data Science
Network and Security
E-Commerce
Dual Degree Option
• BSc – Information Technology
• BSc – Information Technology and Business Information Systems
Stamford has a collaboration with Middlesex University London, UK. Upon completing three years of academic studies at Stamford, IT students who meet the requirements can spend their last year of study at Middlesex. Students will receive two degrees on graduation.
Activities On Campus
IT students will learn and get inspired by study visits to leading IT companies and by participating in workshops and competitions in Thailand and abroad.
Industry Partnerships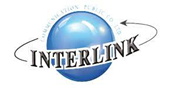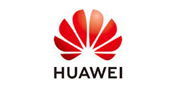 Partnerships with related industry companies such as Agoda, CDG Group, Thomson Reuters, Amazon webservices, ARIT, SAP, provide opportunities for internships and industrial projects. The IT Program has worked on numerous industry projects, where students got hands-on experience working with industry on real-world projects.
Industrial Tools
In order to promote practical and industry-related skills, Stamford provides state-of-the-art tools at the Innovation & Technology lab, which is a collaborative space for conceptual design and ideation. The lab offers hardware, software, and specialized equipment such as high-end PCs, Arduino and Raspberry Pi, servers, any many more programming languages. Stamford also provides training for certificates: Microsoft, Oracle, Amazon, Huawei etc., and workshops with the startup community.
Career Opportunities
A wide variety of technology related careers such as mobile and web application development.
Network Engineer
Software Engineer
Mobile and Web Developer
Database Administrator
E-Commerce Specialist
Tech Entrepreneur
Business Intelligence Specialist
Data Analyst