Stamford International University signs MOU with A. Stotz Investment Research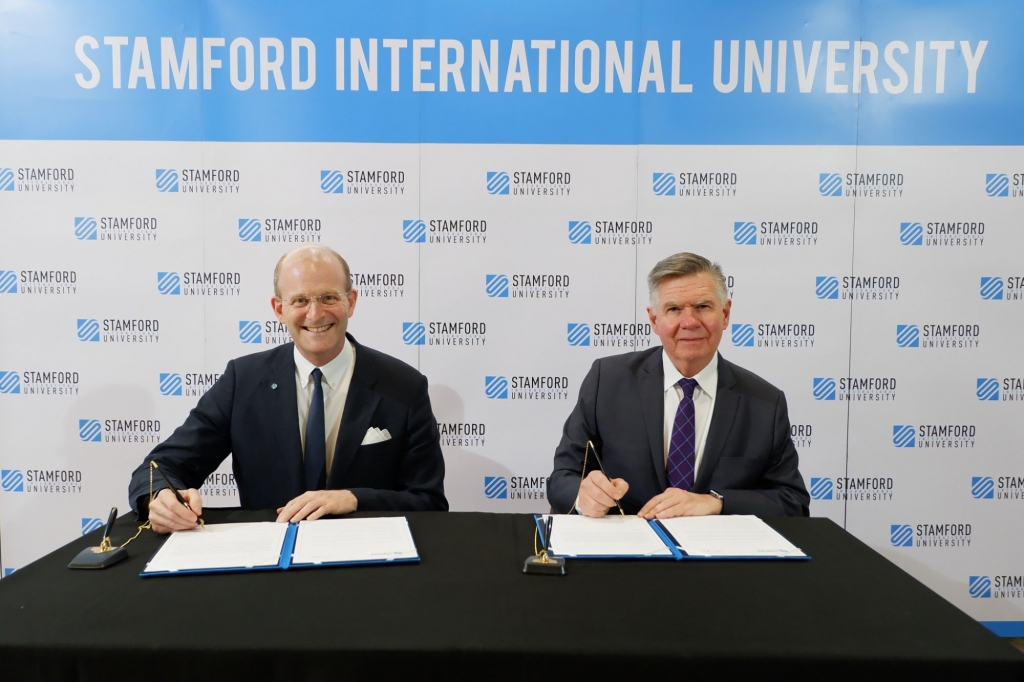 Stamford International University signed a Memorandum of Understanding (MoU) with A. Stotz Investment Research on February 27, 2019. The signing ceremony took place at Stamford's Asoke Campus Learning Center.
The MoU paves the way for continued collaboration and cooperation between Stamford and A. Stotz Investment Research in areas of common interest such as workplace learning and capability development, curriculum innovation, research, and academic activities.
Connections and collaborations with key industry players such as A. Stotz Investment Research are one of Stamford's core educational pillars. Stamford believes that by working with industry partners, students gain vital exposure and experience. This allows them to assess and evaluate potential careers while giving them practical, hands-on skills demanded in the workplace.
———————————————————————————————————
About A. Stotz Investment Research
A. Stotz Investment Research began when Dr Andrew Stotz, CFA decided to start his own financial services business after 20 years of corporate experience. Together with his business partner Sornsak Kongcharoenpanich, a former senior VP at Maybank Kim Eng Securities, they founded A. Stotz Investment Research. It is the founder's blend of knowledge that sets the company apart and gives clients investing in Asian stocks an edge. The company provides independent research and in-depth analysis along with the tools and information needed to make successful investment decisions.