Stamford International University signs MOU with A. Stotz Investment Research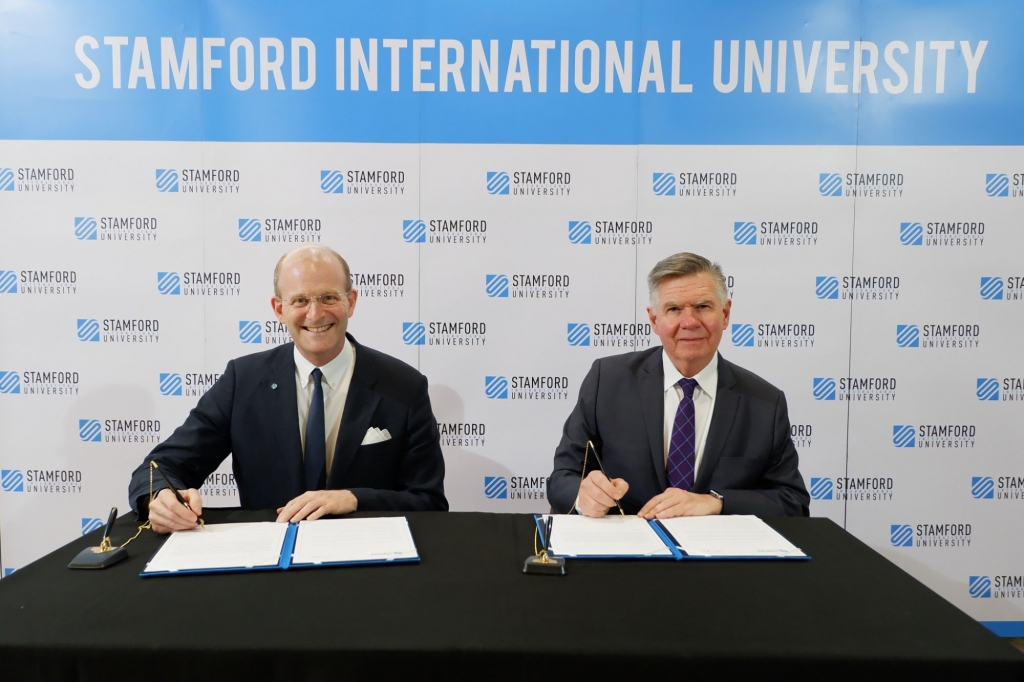 Stamford International University signed a Memorandum of Understanding (MoU) with A. Stotz Investment Research on February 27, 2019. The signing ceremony took place at Stamford's Asoke Campus Learning Center.
The MoU paves the way for continued collaboration and cooperation between Stamford and A. Stotz Investment Research in areas of common interest such as workplace learning and capability development, curriculum innovation, research, and academic activities.
Connections and collaborations with key industry players such as A. Stotz Investment Research are one of Stamford's core educational pillars. Stamford believes that by working with industry partners, students gain vital exposure and experience. This allows them to assess and evaluate potential careers while giving them practical, hands-on skills demanded in the workplace.
---